Ford
Around Town December 1 – Chadds Ford Live | Rare Techy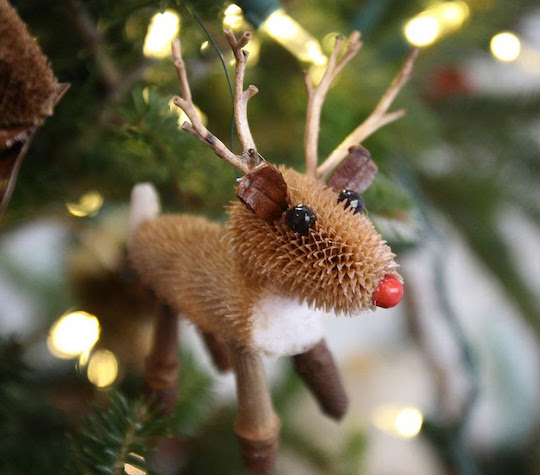 [ad_1]

Around the city on Dec. 1
Posted by ChaddsFordLive on December 1, 2022
• Now through Sunday, December 4th in person at the Brandywine River Art Museum Sale of animals held at the Chadds Ford Historical Society. This is part of society's effort to return its profits to unsolicited neighbors. Sales hours are Thursday, Friday and Saturday, 1-3. on December 10:00 a.m. to 5:00 p.m. and Sunday, December 4th from 10:00 a.m. to 3:00 p.m. Chuck Ulmann, Curator of the Sanderson Museum, will also be at CFHS this weekend. Greeting cards and decorations will be sold to benefit Sanderson, and the Historical Society will be selling bread baked in the beehive oven at the John Chads House. The society's museum shop will also remain open.
• The West Chester Christmas Parade and Tree Lighting is back after a two-year hiatus due to the response to COVID. The borough's 26-foot holiday tree will be lit just before the parade this Friday, Dec. 2 at 6:30 p.m. on the steps of the Chester County Courthouse, featuring performances by the West Chester University Gospel Choir and the West Chester Area School District. Elementary Honors Choir. The tree has 11,000 lights and 1,500 silver metal ornaments, a quarter mile of gold ornaments and 180 feet of white garland. The parade begins on Market Street at New Street, where it heads east toward Matlack Street and ends its one-mile loop west on Gay Street through the heart of West Chester's historic district.
• Delaware Theater Company opens its new season on December 9 with a production ART, a French comedy about friends who fall out after one of them buys an expensive painting. The dominant question is: is it art? The show runs from Dec. 9-17. Tickets are $30 to $45 and are available here.
• How do animals survive the winter? This is what is being studied at Mt. At the Cuba Center on Saturday, December 3, from 1:00 p.m. to 3:00 p.m. Join Mount Cuba Public Programs Assistant Leah Brooks on the show. How animals hibernate, as he highlights the strategies and adaptations local animals use to survive the winter. Discover the secrets of freezing frogs, burrowing mammals, butterflies lurking under bark, and more. A winter walk in the gardens is included in the price. The cost is $29. Register here.

About CFLive staff
Check out the Contributors page https://chaddsfordlive.com/writers/
comments
comments
[ad_2]

Source link