Exams
Exam pupils in schools warned about cuts to PE lessons | Rare Techy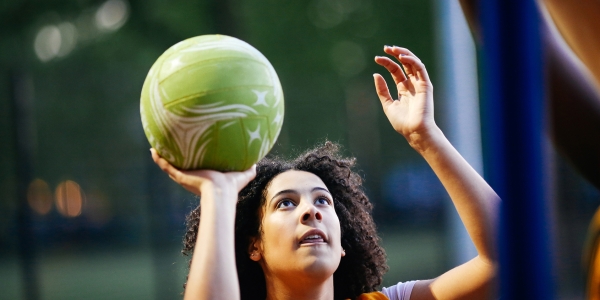 [ad_1]

Secondary school students in Year 10 and above have seen a 20 per cent drop in timetabled PE lessons over the past decade, new research suggests.
Subject leads at schools surveyed as part of the research blamed competitive pressures on schools such as the Covid recovery and accountability measures such as Progress 8.
Between 2011 and 2021, timetabled PE lessons allocated to GCSE pupils fell by 19.6 per cent, from 134,418 to 108,044 per year (19.6 per cent), according to an analysis of Department for Education data by the charitable organization Youth Sport Trust.
Sixth graders, meanwhile, saw a 24 percent decline, from 36,539 in 2011 to 27,756 in 2021.
Overall, secondary school students overall experienced an 11 per cent reduction in allocated PE lessons over the decade.
However, the figures also indicate that there has been a slight increase over last year.
The time allocated by schools at the start of each academic year has increased for PE across all secondary age groups from the start of the 2020 academic year – and 4 per cent for GCSE students and 7 per cent for A-level students.
A separate survey by the charity this academic term suggests that many schools are struggling to provide the 120 minutes of PE per week recommended by Ofsted.
The average weekly time for PE is 92 minutes 178 secondary schools were surveyed.
One school in the North West, which took the survey anonymously, said its students were on half-term rotations between PE and Design and Technology (DT).
Schools have little time for PE
Half of school 10s get only one hour a week and no PE at year 11.
A school spokesman told the Youth Sport Trust: "We feel compelled to do this because of pressures like eBac and Progress 8."
Sue Wilkinson, chief executive of the Association for Physical Education, said: A minimum of two hours of PE – or at least three sessions – is "ideal to ensure that all children and young people can achieve the minimum National Curriculum for PE outcomes".
"The contribution to the physical, emotional, social and cognitive development of children and young people is important, especially in the current circumstances," she added.
However, the quality of provision is "most important", she said.
Ali Oliver, chief executive of the Youth Sports Trust, highlighted the importance of physical activity for students undergoing "some of the most stressful years of their teenage lives".
"Too often schools are forced to squeeze PE out of the curriculum in favor of other subjects," she said.
Ms Oliver added that the charity was "genuinely concerned" that the "increasing pressure" facing schools would mean they were less likely to get 60 active minutes a day.
A Department for Education spokesperson said: "Physical education is an important part of a broad and balanced curriculum that should be available to all students throughout their time at school.
"We are supporting high-quality PE with a £320m PE and sports premium, investing around £30m a year in England to open up school sports facilities and improve the teaching of PE in primary schools."
The report comes nearly a year after it was published by the House of Lords National Plan for Sports, Health and Welfare The report concluded that PE should be made a core subject.
It contains sweeping requests from the government to boost engagement in sport, including a new minister for sport and well-being, and calls for the UK to adopt a New Zealand-style tax break for its sports clubs.
[ad_2]

Source link