Ford
Ford defends use of keep-kids-in-school clause | Rare Techy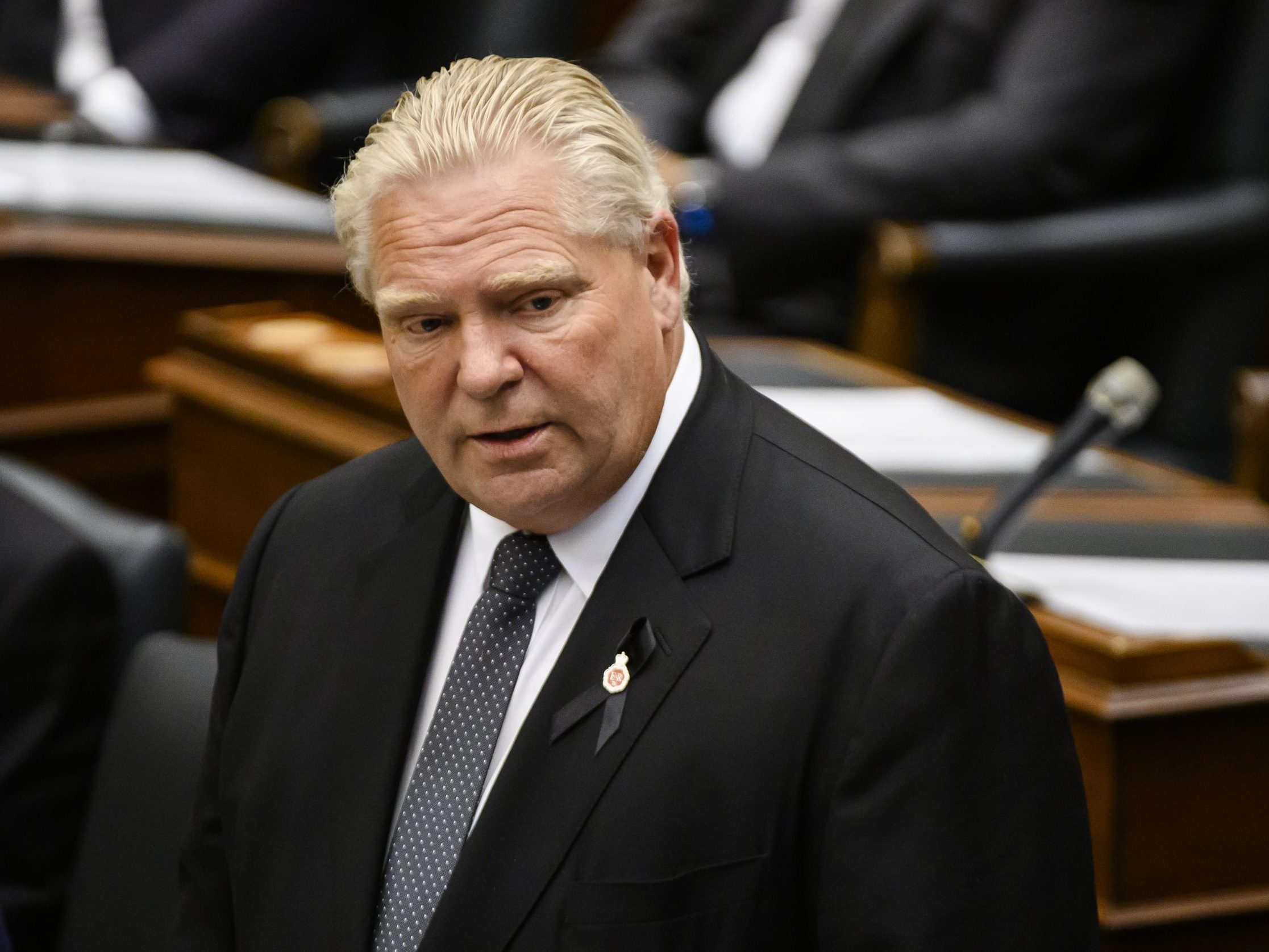 [ad_1]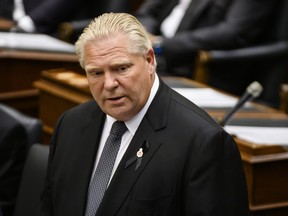 Content of the article
Premier Doug Ford defended the clause his government used to enforce anti-strike laws as the province prepares for a possible protest that is likely to close schools on Friday.
Content of the article
The controversial bill has drawn criticism from opposition politicians, the labor movement and Prime Minister Justin Trudeau, who called it "false."
Content of the article
In the Ontario Legislature on Tuesday, Ford accused the Liberals and the NDP opposition of standing up for union leaders instead of ordinary workers, students and parents.
"That means two million students would be sitting at home and probably a million parents would be out of work," Ford said. "We will never waver from our position that students stay in class, catching up on their learning, surrounded by friends who have the full school experience, including extracurricular activities."
The Ontario legislature is currently debating Bill 28, the Keep Students in Class Act, which invokes a clause in the Canadian Charter of Rights and Freedoms to impose a contract on CUPE Ontario educators and prohibit them from striking this Friday.
Content of the article
CUPE Ontario, which represents 55,000 school workers, including custodial staff and teaching assistants, has warned it plans to hold a mass day of protest on Friday despite the threat of large financial penalties.
Trudeau told reporters on Tuesday that difficult negotiations should not be resolved at the expense of workers' labor rights.
"It has to be done thoughtfully and respectfully at the negotiating table," Trudeau said. "I really hope that all politicians will call out the abuse of the suspension of people's rights and freedoms clause."
The decision to scrap collective bargaining has sparked a broader labor movement.
LiUNA Local 3000 tweeted in solidarity with CUPE educators and urged supporters to email Ford, Lecce and their local MPP in support of workers' rights to negotiate a contract.
Content of the article
LiUNA was one of several construction unions to support the Ford government in the spring general election.
NDP MPP Marit Stiles said she expects solidarity from the labor movement on the issue.
"I think the educators and other workers in this province see their future laid out for them," Stiles said. "We're using every tactic we can think of to try to delay the legislation, but more importantly, to force the government to do the right thing and throw it out completely."
Liberal Leader John Fraser said Ford's use of the clause outside of intergovernmental jurisdictional disputes was an abuse.
"Using it as a way to settle contract negotiations is not its intended purpose," Fraser said. "And that should send a very clear signal to anyone doing business in this province."
Education Minister Stephen Lecce has said Bill 28 only applies to negotiations with CUPE Ontario, not teachers union negotiations.
However, he has said that agreeing to CUPE's demand for an 11.7% annual salary would affect ongoing teacher contract negotiations and could cost the provincial coffers billions of dollars.
Liberal MPP Mitzie Hunter, a former Liberal education minister who negotiated the contracts, said "me-too" clauses will be negotiated to ensure all education unions get the same basic contract, including identical pay increase rates.
aartuso@postmedia.com
[ad_2]

Source link