Ford
Op/ed: The Future of Chadds Ford Gate – Chadds Ford Live | Rare Techy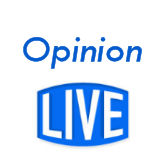 [ad_1]

Now is the time for the Chadds Ford community to come together and realize the long shared vision of completing the ring road system around Routes 1 and 202. Population growth in this corridor has led to unprecedented traffic delays, access issues and safety concerns. an important gate. As a Chadds Ford property owner for more than 40 years, Henderson Group wants to be part of the solution.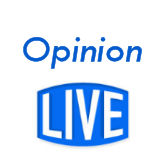 Once complete, this roundabout system will improve traffic flow, reduce wait times, provide better access to life/safety and improve many people's first impressions of our community. This public infrastructure project has five main components:
A traffic-calming circle at the intersection of Hillman and Evergreen Drives is designed to slow traffic and deter trucks (already completed).
Painters Crossing Condominium Association's new entrance via Evergreen Drive will extend Hillman Drive from its current terminus to Route 1's existing signalized intersection. Once completed, those residents will have expanded access to Routes 1 and 202.
Restricting turn traffic at the intersection of Route 1 and Dickinson Drive to right in/right out only. Once completed, dangerous left turn movements across Route 1 onto/off Dickinson Drive will be eliminated.
Complete improvements to Route 1, including signal upgrades, installation of acceleration/deceleration lanes, and widening of the left turn lane at the Hillman Drive intersection. Once completed, congestion here will be reduced through more efficient traffic flows.
Widen Hillman Drive at the Route 202 intersection and add a dedicated right turn lane. Once completed, congestion here will be reduced, especially during peak travel times.
The total cost to complete this project is over $7 million. Last year, Henderson Group partnered with state Rep. Craig Williams to secure a $910,000 grant from the DCED Multimodal Transportation Fund and an additional $1.08 million from the PennDOT Multimodal Transportation Fund. As a private company that has voluntarily taken on this public infrastructure project that would otherwise fall on the shoulders of taxpayers, we need a revenue-generating project to fill the funding gap.
To address this shortfall, the Henderson Group submitted a text amendment to build an upscale, age-restricted (55+) multifamily community known as "Greene Station at Painters Crossing" on 21 acres of vacant land bordering the Village of Painters Crossing Shopping Center. We believe this multi-family community will be beneficial to the Chadds Ford community as this plan offers many benefits beyond providing the necessary funds to complete the project.
First, without a Greene Station development permit at Painters Crossing, our 21 acres of vacant land will most likely be used for retail and office uses as per existing zoning. Unfortunately, these uses would generate significantly more traffic during peak travel times than age-restricted multifamily. In fact, a trip generation comparison prepared by a traffic engineer and submitted to Chadds Ford Township showed that the Greene station at Painters Crossing would generate 68.7 to 80.60 percent less traffic than the right-of-way plan on a typical weekday and during all major peak hours. traffic.
Second, the 55+ multifamily community would turn the idle land into an income-generating asset for the community and bring an estimated $773,048 in tax revenue to the Unionville-Chadds Ford School District without adding additional students to the system.
Finally, this type of body makes sense for Chadds Ford. The number of households over 55 increased between 2010 and 2021 and is expected to increase by 175 over the next five years, according to a preliminary rental market assessment by the National Council of Housing Market Analysts. Greene Station at Painters Crossing also offers active seniors the opportunity to take advantage of important green spaces and recreational opportunities and to age in rather than withdraw from the area. Living near the village in the Painters Crossing shopping center would also be ideal for this population and help attract new retailers.
Unfortunately, the Chadds Ford City Planning Commission voted to reject a text amendment that would have allowed the Greene Station to be built at Painters Crossing, thus impeding our ability to complete the ring road system. We believe our plan is viable, following Chadds Ford Township's Comprehensive Plan and Open Space Plan.
The Chadds Ford community deserves safe roads, convenient access to businesses and retail, and a place for our aging population to call home. Now is the time to act by advancing our Greene Station plan at Painters Crossing and ending the ring road system around Routes 1 and 202.
To Brian Coy
President and CEO of Henderson Group

About CFLive staff
Check out the Contributors page https://chaddsfordlive.com/writers/
comments
comments
[ad_2]

Source link