Ford
Prime Ministers Just Bullying: Ford and Smith Reveal Extreme Plans While Public Fixes Elsewhere | Opinion | Rare Techy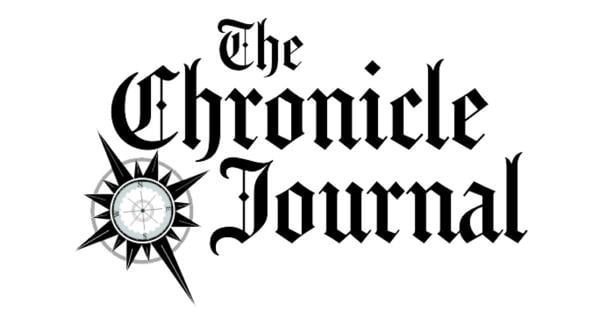 [ad_1]

By Ian Pattison
Why is it that when things get worse, the government doesn't get better? We choose political parties based on proposals that resonate with us. Then we look at how they get worse, especially during or because of hard times.
Here are some samples.
Doug Ford sold himself as a friend to all men and women. A straight hitting guy who could be found drinking beer with the boys in the pub. Except these days, it's less likely to be Blue at Grossman's than Macallan Canoe on the 54th floor of the TD Bank Tower.
Ford has recently shown himself to be more business than anyone else's friend. He dismissed evidence of damage and promised to build a new highway across southern Ontario because it would save commuters time. Someone did the math and found that the drivers save a few minutes.
The goal should be to have less polluting cars on existing roads, especially with the many alternatives to public transport. Down there, instead of driving, you can take the subway and streetcars, GO trains and Via trains. But Ford pressed ahead while reporters investigated who owned the land along Highway 413.
Surprise! That's a bunch of big donors to Ford's Progressive Conservatives making millions.
Eight of Ontario's most powerful land developers own thousands of acres of prime real estate near the highway's proposed route, a National Observer/Torstar investigation has found. Four of the developers have ties to Doug Ford's Progressive Conservative government through party officials and former Tory politicians who now operate as registered lobbyists.
When the road is built, it will break up 2,000 acres of farmland, cut through 85 waterways and pave nearly 400 acres of protected green land. According to the Toronto and Region Conservation Authority, it would disrupt the habitats of 220 wetlands and 10 endangered species.
The value of these lands can rise dramatically if highways are built and residential, commercial and industrial developments are allowed to spread along the route.
The bullying tactic mirrors Ford's latest legislation, the Faster Homes Act, which aims to build 1.5 million homes by 2031.
The funds that developers currently pay municipalities for building rights will be capped and then eliminated. Municipalities lose millions.
Also limited is inclusionary zoning, a program that requires developers to build a certain percentage of affordable units in new developments. This in the midst of the worst affordable housing crisis in recent memory.
Enabling Bill 23 proposes to "renew and modernize heritage policy," which proponents say will make it virtually impossible to protect most of the province's identified heritage sites.
Amendments to Bill 23 significantly narrow the scope of the province's 36 conservation agencies in the development process and prohibit them from offering their expertise outside their "core mandate" of flood and erosion hazards, even if municipalities ask them to.
As if sticking a knife in the middle, the province has gone so far as to ask conservancies to "identify lands owned or controlled by conservancies that could support residential development."
A number of established developers are also among the owners of 15 parcels of land the Ford government is proposing to open up for housing in the Greater Toronto Area's protected Greenbelt. Deja vu all over again.
Does Ontario need more housing? Absolutely. Must it be built on sensitive land and eliminate provincial oversight while enriching Ford's developer friends? No. Streamline the existing approval process, don't gut it.
Out in Alberta this week, new Premier Danielle Smith made a televised appearance to cover up some of the damage with cash packages.
Smith is reaching deep into provincial coffers, enriched by soaring oil and gas revenues, to make payments to families and income support recipients to cushion them from inflation and high prices. The provincial fuel tax will be waived and electricity bill concessions will be made.
That and more will cost $2.9 billion, and while eligible Albertans with household incomes below $180,000 will certainly welcome it (for once, government assistance will go to both the long-suffering middle class and lower-income earners), it will have a six-month operating period. coincides with the period before the next Alberta election, which current polling shows Rachel Notley's NDP to win.
Almost as an afterthought, the TV show mentioned the now more pleasant name of Alberta's sovereignty in UK law. Originally simply called the Alberta Sovereignty Act, it caused an uproar across the country with its promise — really, threat — to allow Alberta to somehow sidestep enforcement of federal laws it doesn't like.
"The Ottawa government is deliberately and systematically attempting to control and regulate every aspect of our province's economy, resources and social programs," Smith said, taking overreach to new heights.
The University of Calgary Law School released a paper saying the law is "fundamentally incompatible" with the rule of law, the separation of powers between the three branches of government and the separation of powers between the federal and provincial legislatures. Watching Smith try to extricate himself from this conundrum is a sight to behold.
The Prime Minister ended her address by apologizing for several stumbles since winning the United Conservative leadership race in early October. There was support for Russian disinformation about the war in Ukraine, a questionable claim about Cherokee heritage, and calling unvaccinated people the most discriminated against people he had ever seen.
Based on this latest controversial remark, he fired a health worker and fired the entire board of Alberta Health Services, replacing it with an administrator who shares his view that vaccine mandates are simply not right.
Alone among prime ministers, he vowed never to reimpose any pandemic-related mandate, even a mask mandate. He has asked his attorney general to remove the power of school boards to impose their own mask mandates.
Polls find that many Albertans view health care as the province's biggest problem and view Smith as the least trusted leader to solve it. Damn torpedoes, just fix it, Smith seems to be saying.
It seems as if these people are taking advantage of the fact that our attention is focused on economic malaise to take measures that would otherwise not dare to see the light of day. Actually, that's not how it is, that's exactly what's happening and all Canadians should be concerned about it.
Ian Pattison is retired after 50 years of award-winning journalism at The Chronicle-Journal, but still shares his thoughts on current affairs.
[ad_2]

Source link