Ford
Who wants a Ford Ranger Raptor when you have a more comfortable Volkswagen Amarok W580SE? – CarsGuide | Rare Techy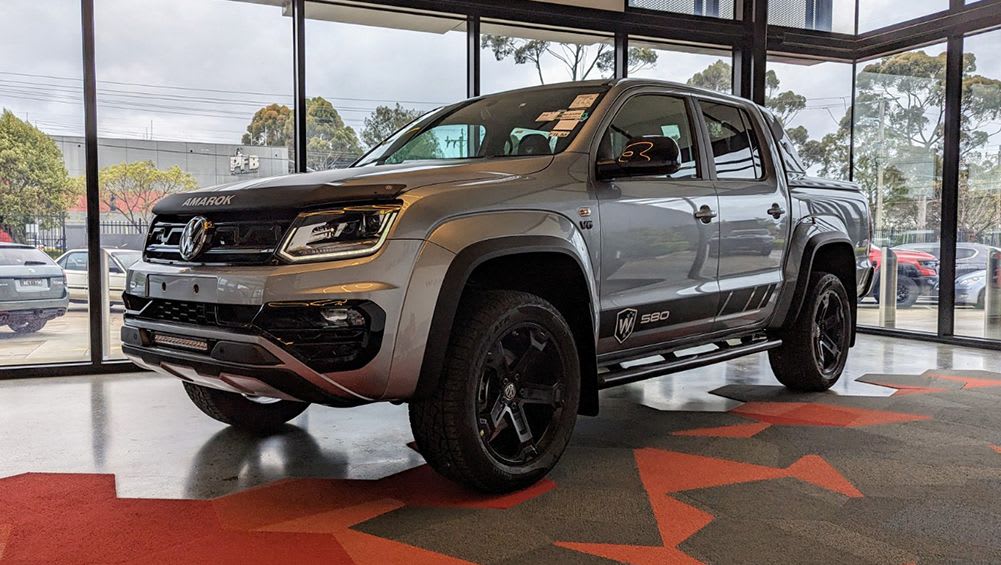 [ad_1]

Volkswagen is sending out its first-generation Amarok ute alongside the Walkinshaw-tuned W580SE, as the next-gen Ford Ranger-related pick-up is still months away from Australian showrooms.
Priced at a Ford Ranger Raptor-rivalling $86,990 before on-road costs, the Amarok W580SE is aimed at a different buyer thanks to its more expensive appointments, which are designed to make the pickup more comfortable in everyday use.
Key extras for this trim include the use of Nappa leather for the seats and Walkinshaw-branded headrests, as well as a sprayer in the bath lining.
Learn more about the Volkswagen Amarok
The W580SE also features a 75-watt LED light bar, as seen on the W580X.
Of course, the top-dog Amarok is powered by the flagship 3.0-litre turbodiesel V6 engine, as seen in all other Walkinshaw-branded cars, delivering 190kW/580Nm to all four wheels via an eight-speed automatic transmission.
By comparison, the new-generation Ford Ranger Raptor produces 292kW/583Nn with a 3.0-litre turbocharged V6 petrol engine and is priced at $86,790 in 2023.
Volkswagen and Walkinshaw unveiled their alliance in October 2020 with the original W580 and it was tweaked with a higher ride height, new wheels and tires and bespoke styling updates.
Then came the W580S with a glider spoiler and then the W580X with all-terrain tires, a reinforced bottom guard, rock slides and a front LED bar.
Of the four available, the W580S is the most common, with 1,419 built, followed by the W580X (599) and W580 (458), while the W580SE is the rarest (99).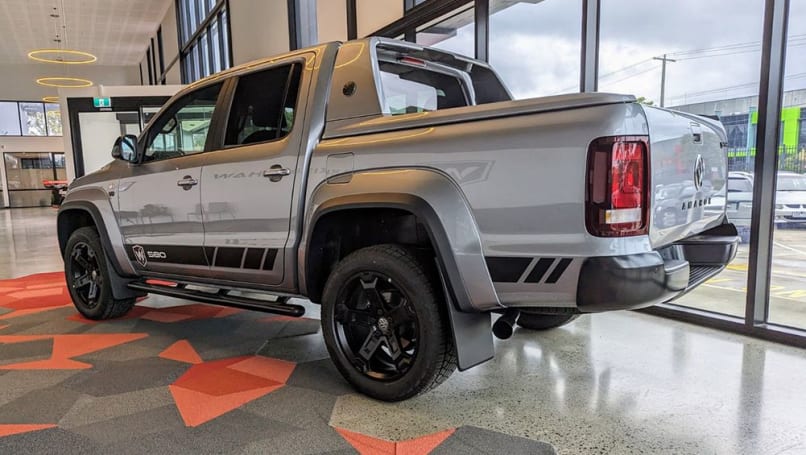 In addition to the 25 pilot kits, Walkinshaw Amarok production numbers are 2,600 units.
Volkswagen Commercia Vehicles director Ryan Davies said Walkinshaw-tuned cars accounted for one in five Amaroks sold in Australia.
"It's a testament both to the fundamentals of this first-generation Amarok, which have helped to influence and shape the incoming second-generation model, and to Walkinshaw's excellent design and engineering," he said.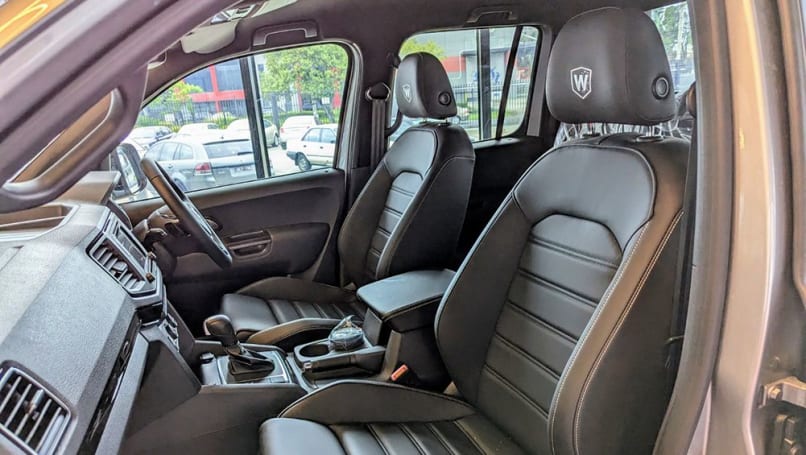 "Having taken the greatness of the Amarok and taken it to the next level with the upcoming all-new second-generation Amarok, we've enthusiastically started talks about what's next for Volkswagen and Walkinshaw."
Meanwhile, Walkinshaw Automotive Group director Ryan Walkinshaw said he expects more to come from the partnership as the Amarok enters its second generation from April 2023.
"The numbers speak for themselves, but it's also been really nice to be able to support local manufacturing and suppliers in this process – while taking the great platform that is Amarok to the next level," he said.
"We look forward to working closely with Volkswagen again to see what the future of their second generation can bring."
[ad_2]

Source link